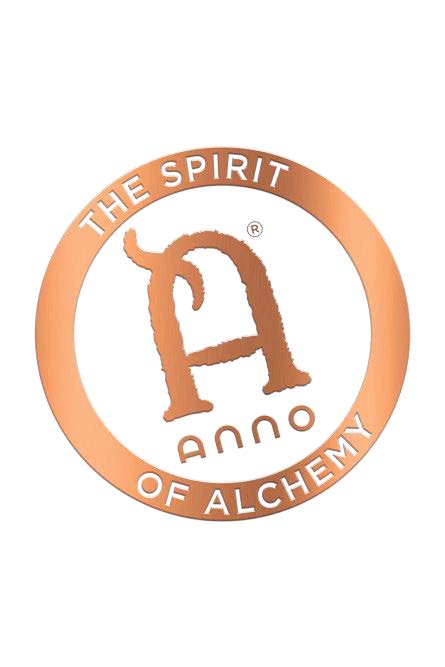 Anno Distillers are delighted to announce that our high strength gin, 602, has been awarded a silver medal at the 17th San Francisco World Spirits Competition. Anno 602 was judged in the gin category, going up against many different styles of gin such as London Dry and Old Tom. This is the second award for 602 which also won the Specialist Drinks category at the 2016 Taste of Kent Awards. 602 now joins our Kent Dry Gin, which won gold at the 2015 San Francisco World Spirit Competition, as an internationally recognised, multi-award winning product.
What is a Silver Medal?
A silver medal represents "a product that is outstanding in its category. The product shows refinement, finesse and complexity. The product is amongst the best examples of their category".
What is the SFWSC?
This was the 17th San Francisco World Spirits Competition; it was founded in 2000 as a way to recognize exceptional products in the spirits industry. The 2017 Competition was the biggest in its history, featuring more than 2,100 entries from all over the world. The SFWSC is considered to be the most influential spirits competition in the world and medal winners represent some of the finest products from around the world. An SFWSC medal has become a recognized affirmation of high quality and one of the most reliable and universal indications of spirits excellence.
The 43 judges of the 2017 Competition are established spirits-industry experts, including:
Anthony Dias Blue (Executive Director), author, editor, publisher, and one of the most influential food, wine, and spirits writers and lifestyle personalities in the U.S.A.
Tony Abou-Ganim (Director of Judging), the Master-Mixologist, one of the leading pioneers of America's craft cocktail movement
David Wondrich, James Beard Award–winning author and longtime Spirits Writer for Esquire Magazine
Julie Reiner, the renowned bartender who has brought New York's Flatiron Lounge and Clover Club rave reviews and top rankings among the best bars in the world
Jeffrey Morgenthaler, of Clyde Common at Portland's Ace Hotel, named America's Bartender of the Year and the country's Best Cocktail and Spirits Writer at the 2016 Spirited Awards
Notes on Anno 602
Anno 602 was originally released as a limited edition of 1000 bottles to celebrate founders Andy and Norman's 60th birthdays. However the overwhelmingly positive response we received from consumers means that it's here to stay.
As Anno 602 Gin was a celebratory release, we made sure that the flavour literally bursts in the mouth by combining a selection of local hops, woody botanicals, and enticing spices to give a fantastically deep over proof spirit.
Despite being 60% abv, this spirit is still delightfully smooth on the palate, yet big, bold and woody in the mouth. Enjoy the taste of 602 as the flavours of juniper, angelica root and aromatic spices unwind across your tongue before gracefully giving way to the sweet liquorice and hop after notes.
Just months after its release Anno 602 claimed the title of 'Specialist Drinks Category Winner' at the Taste of Kent Awards in March 2016.
It's bold flavour make it perfect for cocktails such as a negroni with a twist of orange to garnish or if you're more traditional – to concoct the perfect G&T pour a generous helping of chilled 602 over ice, add premium Indian Tonic water, and garnish with a twist of lemon or orange and peppercorns for an added citrusy infusion.
Tasting notes
Appearance: A clear, bright liquid.
Nose: A distinctive juniper nose, with a citrus lift and sweetness from hops and spices.
Taste: Classic juniper with bold woody notes bursting in the mouth, giving way to tantalising
spiciness.
Finish: Long lasting sweetness from hops, balanced with woody flavours ending with a dry lift.
Anno 602 is available in 70cl and 5cl bottles.
Notes on Anno Distillers
Hailing from the luscious green countryside of Kent, 'The Garden of England', Anno Distillers produce some of the finest gins and spirits to ever emerge from the county. In fact, we are the first to distil gin in the county in over 200 years, continuing the proud traditions once applied by its spirit-loving ancestors. Founded in 2011, and after much scientific endeavour, they released their signature gin into the marketplace to much acclaim in 2013. In its short time on the market, it has racked up accolades at a frenetic pace, pleasing the palettes of awards judges and consumers alike, locally, nationally and internationally.
Anno Distillers was founded in 2011 by lifelong scientists, Dr. Andy Reason and Dr. Norman Lewis. They left the Pharmaceutical industry when their Research & Development site was closed at the end of 2010 choosing to, rather than move to another part of the country, follow their passion for spirits and formed Anno Distillers in August 2011.  Science-based to our core, our name 'Anno' has been crafted from the Christian names of the co-founders, ANdy and NOrman.  The "A" monogram is taken from an ancient German Alchemical text and was used as the symbol to describe the process of distillation, which of course ties in beautifully with our company name. The logo, together with our strap-line 'The Spirit of Alchemy' nicely connects our scientific background with our products.
Our product range now includes 5 different spirit drinks. Our signature Kent Dry Gin, our high strength 602, a Sloe Gin, an Elderflower & Vodka spirit drink and our seasonal Cranberry & Gin spirit drink (available from October – December).
Our distillery, based in Marden, also offers Tour & Tasting evenings. Please see our website for more details.
To find a local stockist or for more information please visit our webpage at www.annodistillers.co.uk or contact the distillery on 01622 833278, email info@annodistillers.co.uk