Web Design

Address:
Beech House, Thorn Rd, Marden
TN12 9EJ
Description:
We provide innovative and flexible IT services which allow our clients to focus on their core businesses.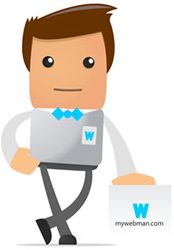 Address:
Bay 2, Pattenden Lane, Marden
TN12 9QS
Description:
Website design and hosting, online shops, blogs, mobile apps, email marketing, bespoke software, QR, photobooth hire. MyWebMan, MyPhotoBooth, MyTimeClock

Address:
P&P Signs Workshop, The Old Bakery, Maidstone Road, Marden
TN12 9AB
Description:
Specialising in sign making, vehicle graphics, banners, business stationery, garment printing, embroidery, exhibition display – one stop shop for all branding needs.